Title: Karma's a Bit*h
Author: Este Holland
Publisher: Self-publish
Release Date: May 15, 2020
Heat Level: 4 - Lots of Sex
Pairing: Male/Male
Length: 50,000
Genre: Romance, Contemporary, Gay romance, Boss/employee
Synopsis
Jake Michelson plays it safe. All he wants to do is keep a roof over his head and graduate from NYU in a few months. He can count on three things in life: his job at Dinkin's Donuts, his best friend Marri, and school.
Archer Ferraro plays by his own rules. The one thing he can't stand is when bad people get away with doing bad things. He's dedicated his life to righting the wrongs the police can't or won't handle.
When Archer accidentally upsets Jake's life, he vows to make it right and hires him.
Together, Jake and Archer must work on a new case involving stolen jewelry and a womanizer, deal with a lawyer brother and a jailbird father, and stay out of the cops' way.
Should be easy…right?
What an adorkable read. Optimism and positivism are main here.
They are both extremely funny, there are so many delightful humorous moments!
I also love it when there is humor between the sheets, I smiled until it hurt.
Archer is the reason Jake is without a job but also the reason he got a new job already.
A new job where Archer is his boss.
Archer is a bit like Robin Hood, doing sort of illegal things for good causes. First Jake is appealed but when he understands who this funny man really is and what he does for a job, he helps him where he can like the competent computer whiz kid he is.
From the first moment, there is a click between both men. They are the most adorable guys you can think of. In no time they are lip glued.
Besides their blooming cute romance, they have to solve some cases.
We meet feisty friends and family, all very entertaining. These two men together with both being cute, adorable, sexy, lovable, and funny was a delight to read about.
The author did a wonderful job with the dynamic between both men and the balance of seriousness and playfulness in this story.
Humor can be tricky and fast and sometimes be too much but not here oh boy not here, I couldn't get enough of it.
I loved this narrative immensely!
Excerpt
"Hey!" Everyone stopped to gawk at the smallish, drunk man with his glasses askew. Jake struggled from my hold and staggered off his stool. "What the hell do you think you're doing?" He took a few steps toward the asshole cowboy. "We're having a good time. You can't ruin our fun with your <em>stooopid</em> face." Jake hauled back and punched him.
"Shit!" I lunged and grabbed Jake around the middle, pulling him away before the cowboy retaliated.
The cowboys surged forward, but a piercing whistle ripped through the air and everyone froze. Titus crooked a finger at one of his friends, a guy as big as himself, and pointed at Jake who was once again asleep in my arms.
The biker smiled, revealing a gold tooth. I returned it with an aborted one of my own. He slid his arm under Jake's knees, then wiggled his other arm between us. I held his head as the guy lifted Jake like a child. I grabbed Marri's hand before she could attack, and I hurried after the dude. He entered a door behind the bar and deposited Jake on a sofa.
"No problem." He slapped my shoulders and my knees almost buckled.
Breaking glass and shouts came from the bar, and I winced.
A chuckle rumbled in his chest like one their motorcycles kicking on. "Don't worry. This happens at least once a month."
"Titus doesn't like homophobes, racists, or conservatives." He grinned and headed out the door.
Marri and I exchanged glances.
"They left. That's what I was coming to tell you guys." Marri peeked out at the bar and shut the door fast as glass shattered.
She pushed the little button in the knob, and I laughed.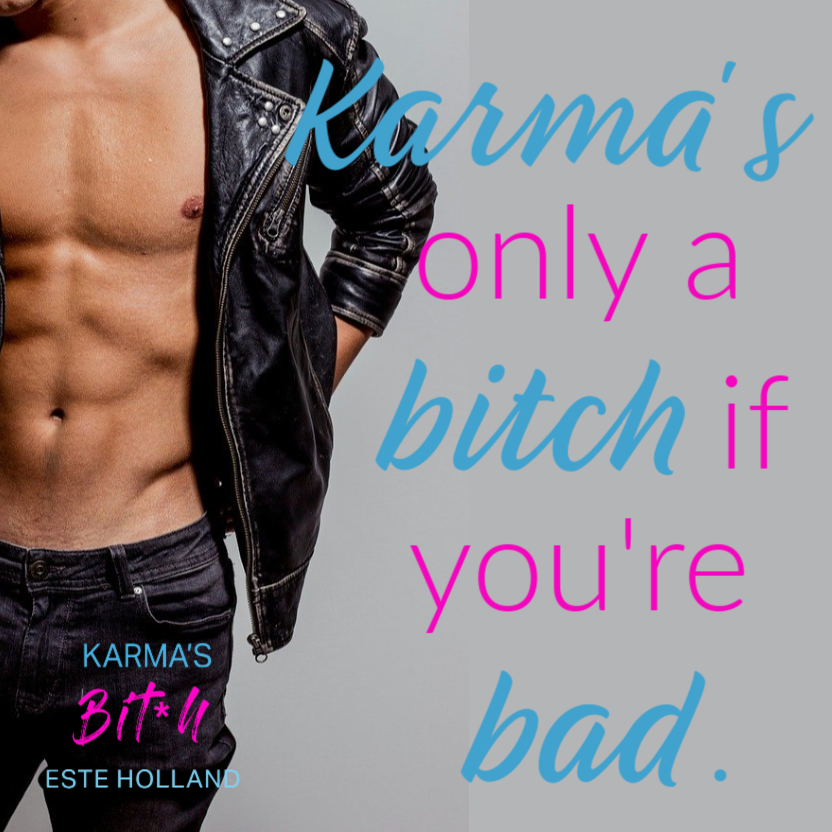 Meet the Author
Este Holland is a writer and reader of all things Romance. She's also a treasure hunter, a word wizard, a lover, and a fighter. She was born and raised in WV, and now lives in Virginia. She works in marketing during the day. She began writing novels in 2012.
Giveaway
a Rafflecopter giveaway