Contact by M.D. Neu
Release Date: January 21st
Cover Artist: Natasha Snow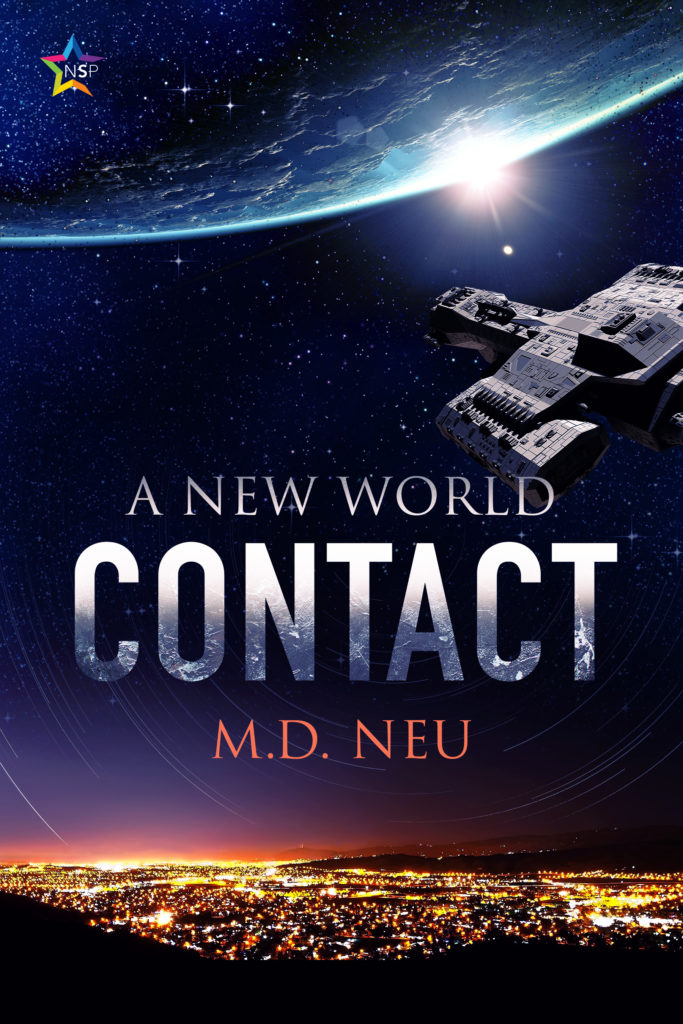 Blurb
A little blue world, the third planet from the sun. It's home to seven billion people—with all manner of faiths, beliefs, and customs, divided by bigotry and misunderstanding—who will soon be told they are not alone in the universe. Anyone watching from the outside would pass by this fractured and tumultuous world, unless they had no other choice. Todd Landon is one of these people, living and working in a section of the world called the United States of America. His life is similar to those around him: home, family, work, friends, and a husband.
On the cusp of the greatest announcement humankind has ever witnessed, Todd's personal world is thrown into turmoil when his estranged brother shows up on his front porch with news of ships heading for Earth's orbit. The ships are holding the Nentraee, a humanoid race who have come to Earth in need of help after fleeing the destruction of their homeworld. How will one man bridge the gap for both the Humans and Nentraee, amongst mistrust, terrorist attacks, and personal loss? Will this be the start of a new age of man or will bigotry and miscommunication bring this small world to its knees and final end?
Meet the Author
M.D. Neu is a LGBTQA Fiction Writer with a love for writing and travel. Living in the heart of Silicon Valley (San Jose, California) and growing up around technology, he's always been fascinated with what could be. Specifically drawn to Science Fiction and Paranormal television and novels, M.D. Neu was inspired by the great Gene Roddenberry, George Lucas, Stephen King, Alfred Hitchcock and Kim Stanley Robinson. An odd combination, but one that has influenced his writing.
Growing up in an accepting family as a gay man, he always wondered why there were never stories reflecting who he was. Constantly surrounded by characters that only reflected heterosexual society, M.D. Neu decided he wanted to change that. So, he took to writing, wanting to tell good stories that reflected our diverse world.
When M.D. Neu isn't writing, he works for a non-profit and travels with his biggest supporter and his harshest critic, Eric, his husband of eighteen plus years.
Giveaway
a Rafflecopter giveaway